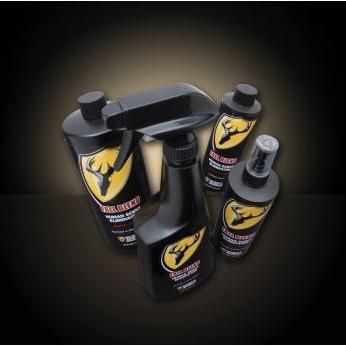 Combines the human scent killing power of Scent Shield and at the same time, scientifically neutralizes all other odors (ie. Gas, oil, smoke) into the aroma of all. Eah formula reacts independently with full- strength effectiveness allowing your presence...
$13.99
More Information
Scent eliminating spray combined with a natural earth scent cover-up stops scent at the molecular level by preventing odor from forming a gas. Use on clothing, boots, bows, tree stands or any equipment you take into the field.
$18.99
More Information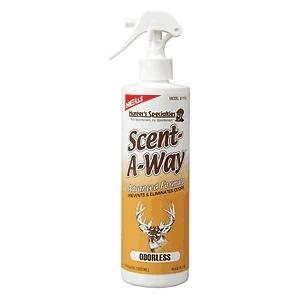 New improved Scent-A-Way Quad Action prevents and eliminates odors by molecular conversion, oxidizing, bonding and neutralizing odors in the lab, but more importantly, it passes the ultimate test the Whitetails nose. Product is safe on all materials and...
$10.99
More Information